"Angry Birds" Theme video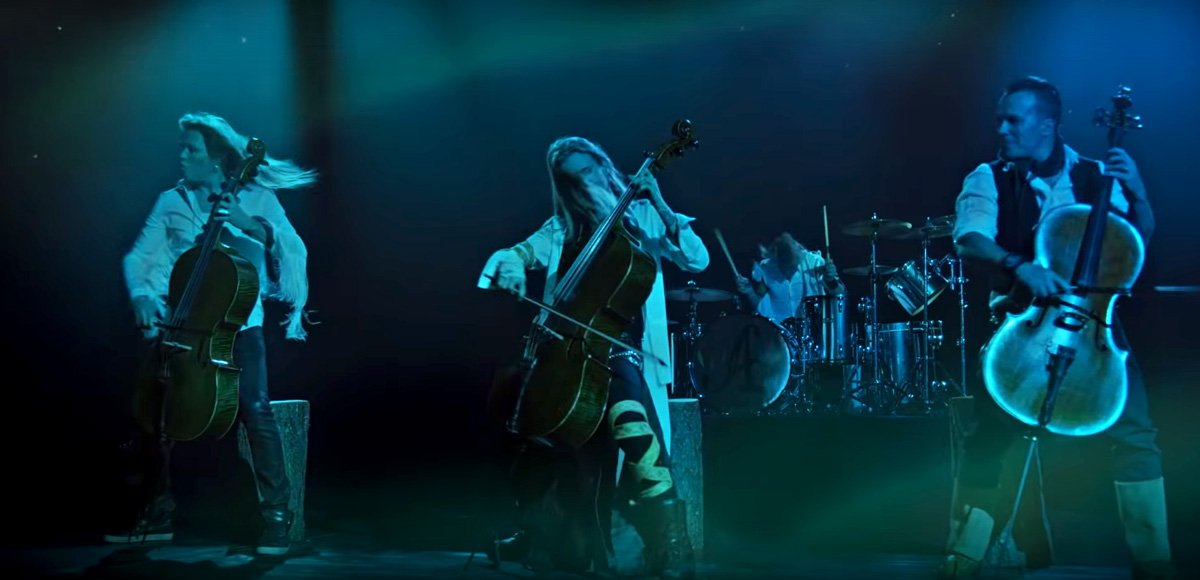 Director: Miikka Lommi
Composer: Ari Pulkkinen
2014
Aporkalyptica - Angry Birds Theme
Apocalyptica recently took time out for a side project of sorts. The band recorded a theme song for the latest "Angry Birds" game, "On Finn Ice".
Apocalyptica also shot a video for the track, which mixes a live action performance by the band with animations from the "Angry Birds" world. The "Angry Birds" game is meant to take place in the winter wonderland of Finland, which made Apocalyptica the perfect band to hop on as musical accompaniment. Apocalyptica said - "We even recorded a video for the song which features the birds and pigs from the game and us playing amid the aurora borealis!"
The game is released on November 28th 2014.