Apocalyptica News 2015
09 November 2015
Apocalyptica collaborates with VAMPS on "Sin In Justice" single
Collaborative single, "SIN IN JUSTICE", to be released via Spinefarm Records in advance of their UK tour.
VAMPS was formed by Hyde (L'Arc-en-Ciel) and K.A.Z (Oblivion Dust) in 2008. They had been working together on Hyde's solo work since 2003. After years of collaboration, the two finally decided to form their own band and agreed that there was no better way to announce Vamps than getting out in front of the fans right away.
In April 2015 Apocalyptica and VAMPS were a support act for twelve stops on Sixx:A.M.'s North American tour.
"Yes, we had a great time being on the road together," said Apocalyptica's Eicca Toppinen. "We loved the idea and the experience of working together in this way. We're really proud of the song, and we hope fans of both bands will enjoy it."
Watch online the preview of "Sin In Justice", the upcoming collaborative single from Finland's Apocalyptica and Japan's Vamps, due for release via Spinefarm Records on November 20th. The preview comes by way of a lyric-video, created by Craig Gowans.
27 August 2015
Yle Teema will broadcast live rock-opera "Indigo"
YLE and the Finnish National Opera confirmed the news - Yle Teema will broadcast live rock-opera "Indigo" on 30 january 2016!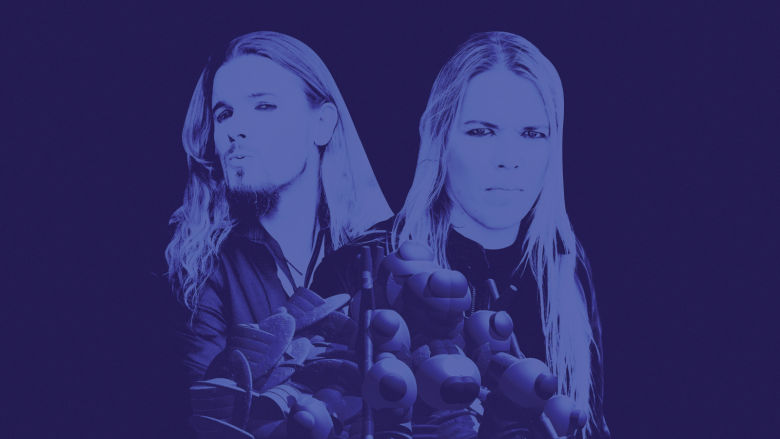 22 April 2015
Shadowmaker - Out now!
Apocalyptica is so excited to say that the new album "Shadowmaker" is out now! And it comes in all shapes and sizes, from digital download to a special limited edition Boxset for the hardcore Apo fans.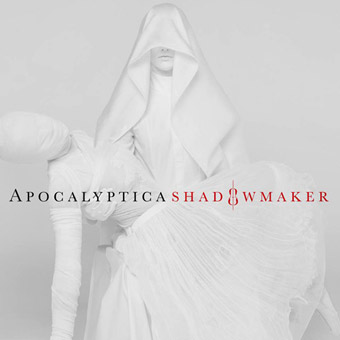 27 March 2015
National Opera will premiere Eicca Toppinen and Perttu Kivilaakso's opera Indigo in 2016
The Finnish National Opera and the Finnish National Ballet have commissioned new work from Apocalyptica's Eicca Toppinen and Perttu Kivilaakso, to be performed in the season 2015-2016.
In January 2016, the National Opera will premiere Eicca Toppinen and Perttu Kivilaakso's opera Indigo, which tells a sci-fi influenced story of an omnipotent multinational company and the search for happiness. Indigo is orchestrated by Jaakko Kuusisto and directed by Vilppu Kiljunen, with libretto written by Sami Parkkinen.
This metallic love story will be one of next year's key events. A genre-crossing thriller, it will bring something unprecedented to the FNO stage. Sami Parkkinen's exciting text meets the pulsating music of Perttu Kivilaakso and Eicca Toppinen from the heavy metal cello ensemble Apocalyptica.
Indigo is the story of the power of an all-pervading global corporation, of the search for happiness and of love. The performance-enhancing drug developed by the corporation has unexpected side effects. The number of victims is multiplying, and only the original developer of the drug can save the day. Someone has to travel into an alternate reality using a mysterious machine. But where will the journey end, and will we find happiness there?
27 February 2015
Cold Blood (Official Video)
Apocalyptica released the brand new video for the new single "Cold Blood". "Directed by the super talented Lisa Mann, someone we adore and have worked together with on many of our previous videos, we all in Apocalyptica really do think its the best one yet, AND it also happens to be one of the band favourites from our new album 'Shadowmaker'! So yes, please watch listen, share, spread and enjoy!"